Buyers
Our highly trained agents are able to walk you through the buying process from beginning to end before you even start looking at homes. They are well versed in current market conditions and how to properly negotiate transactions to get the right home for you in today's competitive market.
We have several lenders we work with that we can recommend to help you finance your purchase from the very popular 100% USDA or VA loan to the more complicated portfolio loans required for investment purchases. We are confident we can pair you with the best lender for your unique situation. When the time comes to inspect your home, we can also provide you with a list of qualified Home Inspectors for you to choose from so you can make your purchase with confidence.
From beginning to end we will be with you the whole way making sure that you can focus on life and we can make your life easier.
Listings
Darin Slocum, Listing agent
$375,000
3340 White Buffalo Dr
Wellington Co 80549
5 bed/ 3 bath home
2919 Sq. Ft.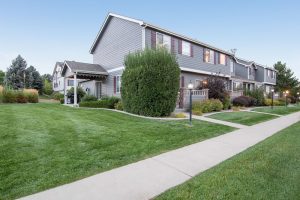 Raven Banning, Listing agent
$325,900
408 Strasburg Dr. Unit B14
Fort Collins, CO 80525
3 Bedrooms
3.5 Bathrooms
1929 Sq ft.
Dave Garner, Listing agent, 970-846-4113
$950,000, Commercial